Processing the Digital Image


Photos Submitted by Readers …using the 4 Phases Workflow
Please feel free to comment in the discussion area at the bottom of the page.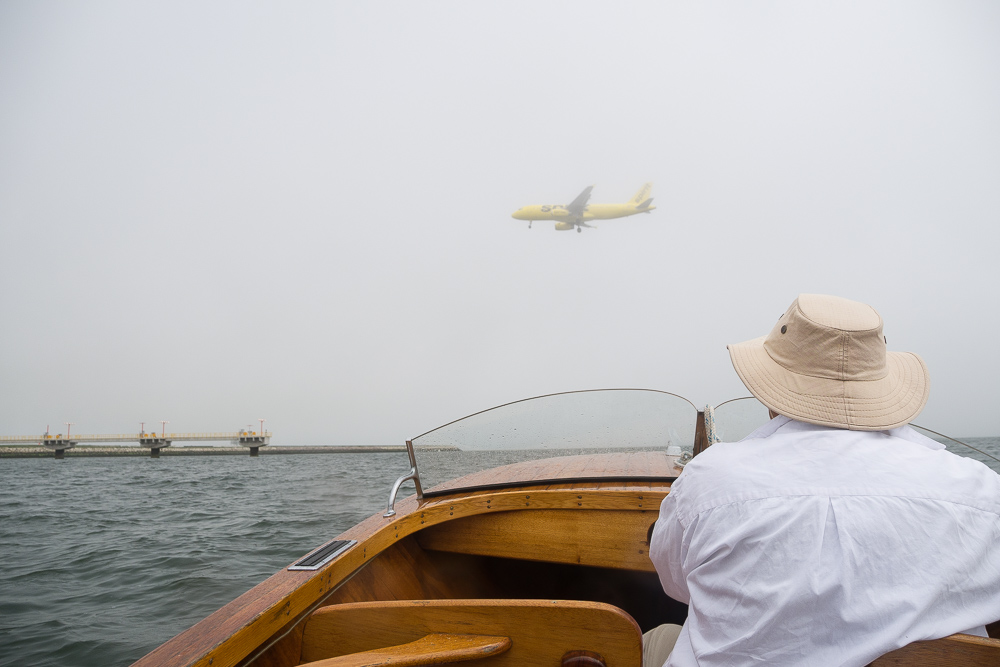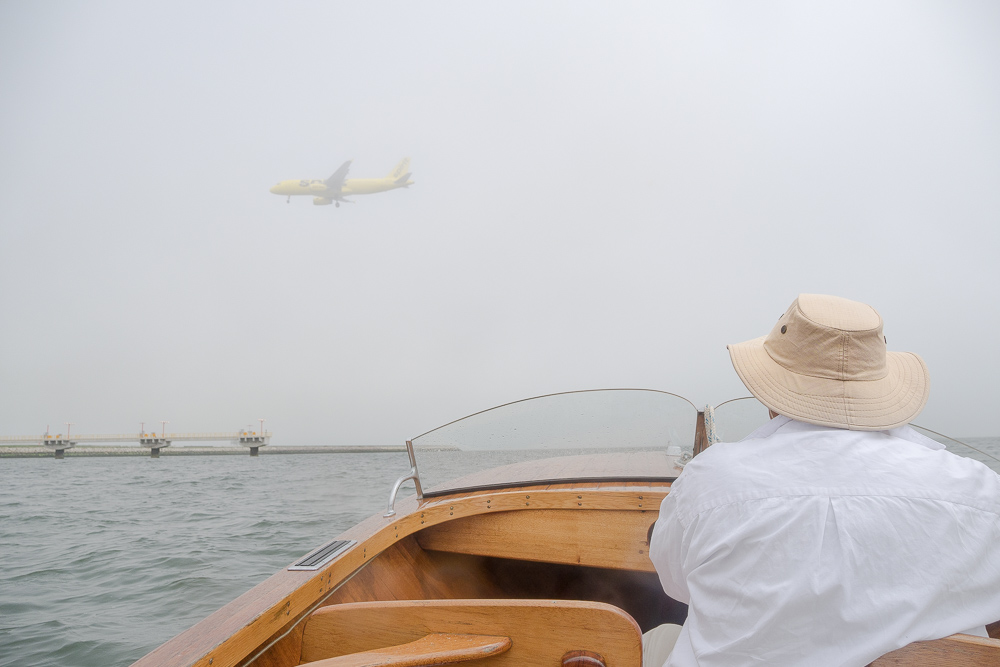 Photographer: James Prato
Location: Boston Harbor; Weather/Time: Fog 2pm
Description: Returning to boat landing when the fog rolled in. Cautiously we slowly motored to where we thought the landing might be – somewhere by Boston's Logan Airport. It wasn't too long before this this tranquil scene was shattered by the roar of jet engines. After the 1st few jets went by, I grabbed my camera and tried to catch a jet breaking through  fog. The only warning of another jet was the roar of the engines – couldn't tell where/if it would come thru the fog.
4-Phases Workflow:
> Global: Lowered contrast; raise black point to enhance fog
> Selective: "spot healing" brush to move plane left for better composition; brush" to desaturate, lower contrast and add haze to plane; "radial gradient" vignette to light and lower edged contrast
>Expressive: "brush" to desaturate, lower contrast and add haze to plane; "radial gradient" vignette to lighten and lower edged contrast